Tuesday, 30 July 2013

·

5 min read
I had the pleasure of attending this year's AWS Summit. In this post I'd like to summarize my learning (in freeform!)
The AWS Cloud Kata was an afternoon of live discussions as well as business and technical mentoring on the latest cloud computing best practices, geared specifically to growing start-ups and development teams.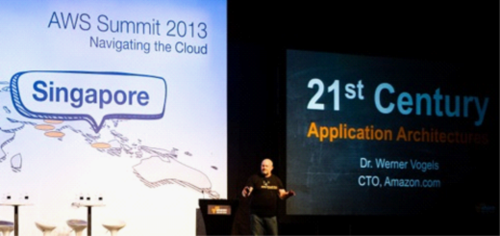 Things learned:
With AWS, you can actually have database read replicas very trivially. Instead of just replicating all your servers, you create instances specifically only for reads (cheaper) if you already know your application is read-heavy (most applications)
There are actually Spot instances. Spot Instances allow you to name your own price for Amazon EC2 computing capacity. There is a marketplace for these instances which operates based on supply/demand You can watch the spot instance marketplace and only execute the tasks in your queue if the instance price drops beneath a certain price point (mostly for less time-sensitive tasks)
It was interesting to see how picmix and semantics3 used EC2 to scale their applications and how they structured their reserved/spot instance plans according to usage. The basic idea of reserved instance pricing is similar to plane tickets, the earlier you book the cheaper it is. Once you know what your minimum usage is, having 3-5 year reserve instance plans may make sense as it can be up to 70% cheaper! (semantics3 is doing this)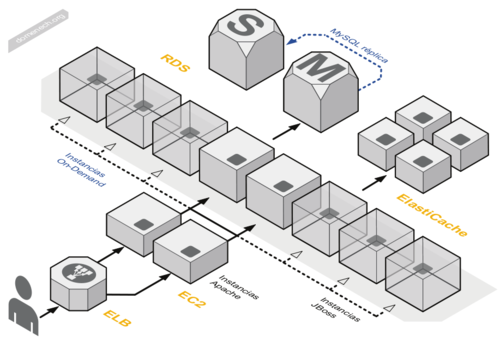 Autoscaling of EC2 instances turns out to be more flexible than I first thought. You can use a custom metric to base your scaling on. For example, instead of scaling based on bandwidth, you can also scale based on the number of tasks in your queue (i.e. Celery.)
Caching is actually super important and a much cheaper solution than simply having more instances.
There was this interesting idea where they had a physical board in the lobby area, and startups can write their job openings on a Post-It note and stick it against the board for everyone to see. Startups seeking funding can do the same. Area around the board was crowded the whole day.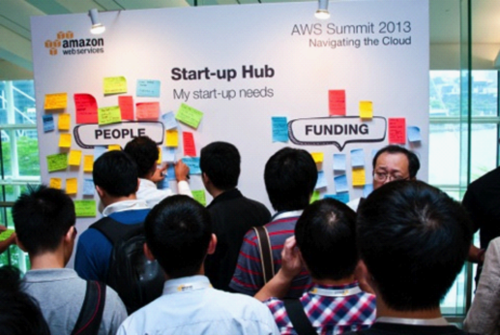 A conference is not just about the topics/content of the sessions, but also the relationships and connections you make with other developers in the conference. I've frankly learned just as much from talking to the other attendees and what they are working on.
Attendees were consistently asking me for my business card and I didn't have one.
📬 Get updates straight to your inbox!
Subscribe to my newsletter to make sure you don't miss anything.
---